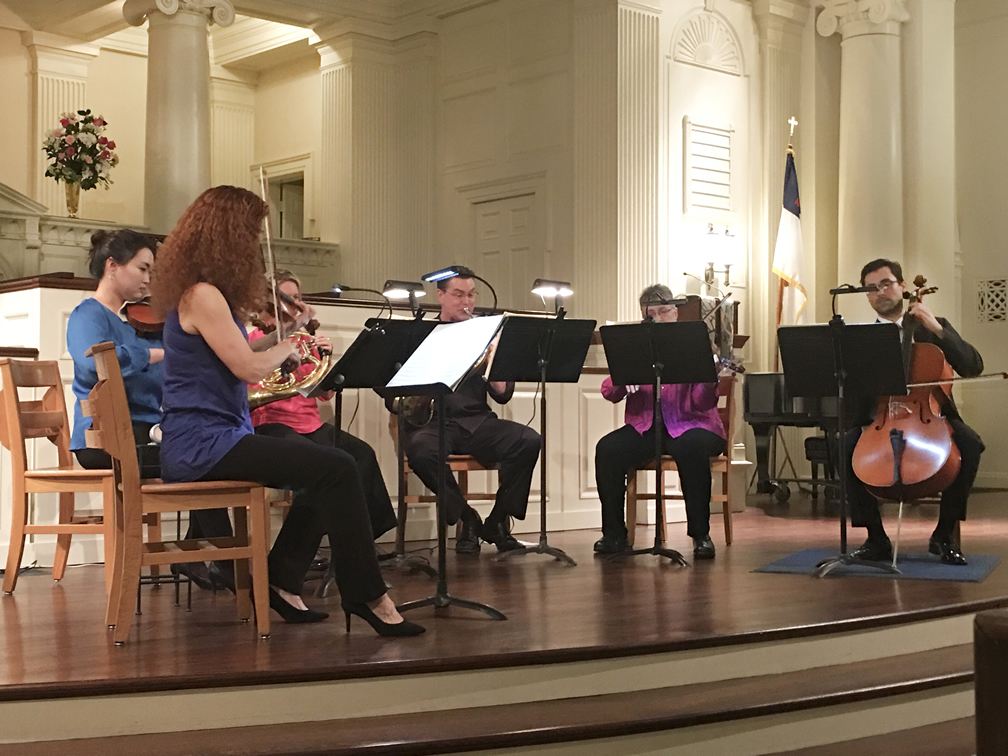 L to R: Ellen Troyer, Boram Kang, Lisa Bergman, Phil Munds, Sharon Myer, and Lachezar Kostov
by Ellen Pendleton Troyer
On September 20, 2017, Hurricane Maria ravaged Puerto Rico. Regarded as the worst natural disaster on record to hit Puerto Rico, and the tenth most intense hurricane overall, it also barreled over the tiny island of Vieques (Vee-YAY-kess), which lies about seven miles off the coast of Puerto Rico. The world saw press coverage of the devastation in Puerto Rico, but very little was mentioned about Vieques, which became totally cut off from the outside world.
Knowing that federal aid might be a long way away, some current and former residents of Vieques jumped into action to help themselves. They hired boats from whomever they could in order to ferry supplies from the mainland United States to Vieques. They started a GoFundMe page that would eventually become the Vieques Love Foundation, a 501(c)3 organization that raises tax-deductible donations to help the U.S. citizens of Vieques rebuild their lives.
The connection between the Baltimore music community and the island of Vieques is not random. Former local violinist and Peabody faculty member Barbara Schneider has lived in Vieques with her husband Abe and young daughter for several years. Fortunately, Barbara was able to leave the island before the storm hit, but her husband stayed behind to try to protect their home. He survived, but their house and belongings, along with thousands of other homes, did not.
Shortly after the storm, Barbara began posting on social media about finally hearing from her husband amid the devastation and isolation on Vieques. As part of her connected network of musician friends, I began thinking about how I could help. The idea of a benefit concert was a natural choice. In the span of a couple weeks, I spearheaded and organized a concert at Second Presbyterian Church in Baltimore, which took place on January 21, 2018. With the participation of several BSO musicians and other local players, we raised over $2000 for the Vieques Love Foundation. The island is slowly but surely rebuilding. I know I speak for the musicians of the BSO when I say that we are glad to have contributed our time and talents to help those so desperately in need. Tax-deductible donations can still be made at https://www.gofundme.com/viequeslove