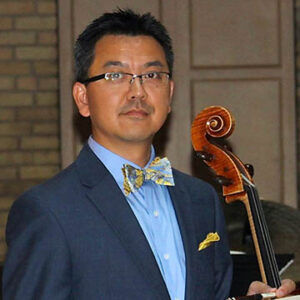 Bo Li
Cello
Cellist Bo Li has been a BSO member since 2001.
If you had to do something other than be a Baltimore Symphony Musician, what would you do for a living?
I would pursue a career in Arts Administration.
Where is your favorite get-away spot or favorite get-away companion and why?
When I am able to get away I like to travel with my family to cities we have never been to.  We like to explore new places and people.
Who influenced you to be a professional musician?
My parents were pivotal in my decision to become a musician.
What do you like to do with your "me time"?
My two favorite pastimes are coffee and reading.
How do you give back to our community?
I look for opportunities to perform at schools, community centers, hospitals and retirement homes.