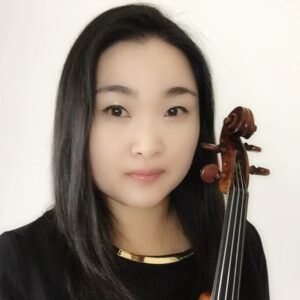 Boram Kang
Violin
Violinist Boram Kang joined the BSO in 2015.
What will the Baltimore Symphony leave behind in its next 100 years?
The BSO will continue to offer inspiring music, change lives and better our community.
Who inspires you?
Working with people who have passion to make great music is inspiring to me.
If you had to do something other than be a Baltimore Symphony Musician, what would you do for a living?
I would like to have a career in interior design.
Where is your favorite get-away spot?
I love Cancun.  I enjoy the beautiful sand, sun, and sea and would like to go back and swim with the dolphins!
What would people be surprised to find out that you like to do?
You would be surprised to find me on the slopes on my snowboard, I used to be very scared to do anything on snow but I love it now!