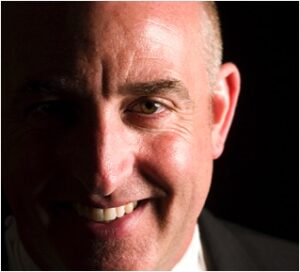 Brian Prechtl
Percussion
Brian Prechtl has been a member of the percussion section since 2003
I love my job! Getting paid to play percussion in a major symphony orchestra has been a dream of mine since I was in high school. The exhilaration I felt when I heard the ascending bass line in a transcription of Bach's Fantasia in G Major at Hartt Summer Youth Music Program spoke to me in a way that cemented my will to do this for the rest of my life. This desire guided me as I followed the call toward an eventual position in the Baltimore Symphony Orchestra. It led me first to the University of Michigan in Ann Arbor and then Temple University in Philadelphia where I studied with some of the giants in the field of percussion. Among these are Charles Owen, Michael Udow and Alan Abel.
I was lucky enough to get a job as Principal Percussion in the Toledo Symphony Orchestra right out of school. I followed this position with stints in The Columbus Symphony and the Fort Wayne Philharmonic where I remained for 14 seasons. It was not until 2003 that I achieved my childhood goal of attaining a percussion job in a major American Symphony Orchestra, being hired by Yuri Temirkanov, a maestro that still exists as the standard of musicianship for me personally.
In addition to playing percussion I've been active as a composer and educator.
I began working as an educator and mentor with the BSO's outreach program Orchkids in 2009. The OrchKids program serves over a thousand kids in six schools located in some of the most at-risk neighborhoods in Baltimore.  I reach over 200 children at three of these schools four times a week. This is the most fulfilling work I do. We're trying to give these children a glimpse out of the difficult circumstances that encompass their world-view. We're also trying to instill values that will serve them in all areas for the rest of their lives – concepts like teamwork, concentration, independence and discipline. We help them understand what can be possible when they channel their energies with a sense of focus and purpose for any task. They learn what they can accomplish as individuals and the power of cooperation that a group can achieve. We also teach them a little something about music, but it's about so much more than that. We want to unleash the desire to dream big beautiful dreams and the skills that will help them make those dreams a reality.
As a composer I have composed 25 pieces that have been performed by chamber music groups at the Second Presbyterian Church Candlelight Concerts Series, which features BSO musicians. I have been the composer in residence on this series for the past 5 seasons. I have also had many premieres of my composition works at the Grand Teton Music Festival in Jackson Hole, Wyoming.
When I'm not playing percussion, teaching or composing I like to spend my free time with my partner, Tad Peel and our Pit Terrier, Clarence. I also love spending time with my three kids Jason, Naomi and Adam. We all love the outdoors and can often be found hiking and camping in Patapsco State park here in Maryland or on the banks of Jackson Lake in Jackson Hole Wyoming each summer.