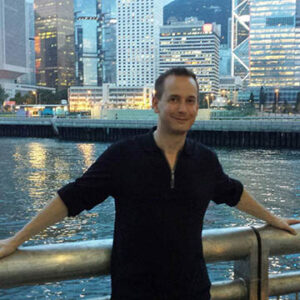 David Sheets
Associate Principal Bass
David Sheets has been a member of the  Double Bass section since 1996, and was appointed Associate Principal in 2016.
What inspires you?
I am inspired by genuine passion and dedication to anything someone loves to do.
If you had to do something other than be a Baltimore Symphony Musician, what would you do for a living?
I would be a musician in another orchestra. It has always been clear to me that this is what I was meant to do.
Where is your favorite get-away spot?
I enjoy traveling to the extent my finances allow, and am very grateful that my career has allowed me to see a lot of the world. Locally, I like to visit Assateague and New York
What piece of music do you feel was written for you?
There are too many works to mention here. I love playing real orchestral music more than anything. Some of my favorite composers are Mahler, Sibelius, Prokofiev, Shostakovich, and Brahms. I'm also a big fan of Steve Reich
Who influenced you to be a professional musician?
Oddly, the rock band "Rush" had a big influence on me - Yes, seriously!
What do you like to do with your "me time"?
When I have the time I study Chinese, fish at Loch Raven Reservoir, work out at the gym, and enjoy discovering new places.