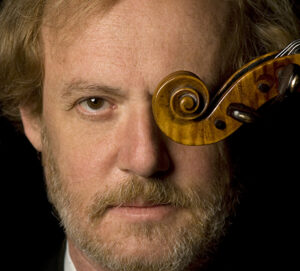 Gregory Kuperstein
Violin
Gregory Kuperstein is a member of the first violin section.
I am blessed: I have a great family; I have a great job.
Most of our family are professional violinists (our oldest daughter chose a different path). My wife Janet has been a substitute violinist with the BSO since 1985. She plays regularly with orchestras in Maryland, Pennsylvania and Virginia, with occasional forays to Florida and Tennessee. Our daughter Melanie plays with the Maryland and Annapolis symphonies. So it is not unusual that on a Saturday night I would play in the Meyerhoff or Strathmore, Janet would be playing in Lancaster, PA or Reading, PA, and Melanie - in Hagerstown, with the Maryland Symphony.
We also teach. Janet - in Timonium where we live. Melanie and I - in Howard and Montgomery counties. Add to this that my brother David and his wife Olga have the most successful piano studio in Howard County and, probably, in Maryland. There are a lot of Kupersteins making music in the land of pleasant living.
My students, current and former, range from those who dream of playing with the BSYO or a GT orchestra, to those who are current members of the National and Atlanta Symphonies. All of them are united in the desire to play music as best as they can, and I just help them to achieve their dreams.
In the little free time I have, I read a lot, watch British mysteries on DVDs, and collect fine art, minor works of great artists. That's all, folks!