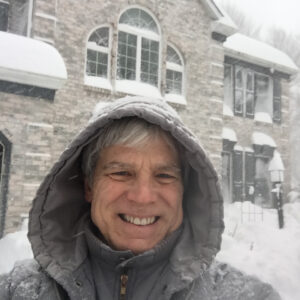 Greg Mulligan
Violin
Greg Mulligan has been a member of the First Violins since 1985.
What will the Baltimore Symphony leave behind in its next 100 years?
A legacy of great music and an identity as an orchestra for all the people of Baltimore and Maryland!
Who inspires you?
I am inspired by my incredible colleagues, and the dedication and inspiration of the great conductors and guest artists with whom we get to work.
If you had to do something other than be a Baltimore Symphony Musician, what would you do for a living?
I have many fantasy careers; baseball player, tennis player, meteorologist and astronomer.
Where is your favorite get-away spot or favorite get-away companion?
I love to visit the Rocky Mountains with my wife Jeanne.
Where would people be surprised to find you?
When not on the stage you might find me on the tennis court, or if you're really good at spying you might find me disco dancing.
What piece of music do you feel was written for you?
I love Sibelius's 7th symphony or anything by Bach.
Who influenced you to be a professional musician?
My parents were a great influence on me as amateur musicians who played and listened to music often as I grew up.
What do you like to do with your "me time"?
I enjoy tennis, and love to read, spend time with family and friends, especially when my sons Eric and Stephen are around. Jeanne and I love long walks on the beach. :)
How do you give back to our community?
I teach at the Baltimore School for the Arts, conduct sectional rehearsals for Maryland Classic Youth Orchestras. I perform occasionally as a volunteer at hospitals and schools. I also try to help fellow musicians and students whenever asked.