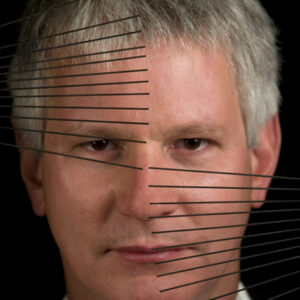 John Locke
Percussion
John Locke has been a member of the percussion section for 30 years.
What will the Baltimore Symphony leave behind in its next 100 years?
Hopefully the BSO will leave a legacy of outstanding music making, including recordings and tours, premiers of new works, as well as innovative educational programs which embrace Maryland's youth and their families .
Who or what inspires you?
Outstanding art of all kinds inspires me, no matter what the medium; music, visual art, - especially sculpture and painting, architecture, and even exceptional chefs, like my cousin, Chef John Piliouras - executive chef of a restaurant on the Hudson River called Orama.
If you had to do something other than be a Baltimore Symphony Musician, what would you do for a living?
There are so many things I would love to do- design furniture , jewelry , write stories and poetry, and yes, be a Chef- I absolutely LOVE to cook!!
Where is your favorite get-away spot?
I love being by the ocean- it's my place of solitude and contemplation.
What would people be surprised to find out that you like to do?
I enjoy spending time with the elderly- filled with calm, contemplative wisdom- and often unexpected humor.
What piece of music do you feel like was written for you? 
I would have to give three answers to this question: Elgar's Nimrod movement from the Enigma Variations, the Beatles - "All You Need is Love" and Bob Dylan's "The Times They are a Changin'"- it defined a generation of real change.
What or who influenced you to be a professional musician?
Tony Denicola, who played drums with the Harry James big band was a teacher when I was in my youth- an outstanding musician- and my first teacher at Peabody - John Soroka- who is a former principal percussionist of the Baltimore Symphony Orchestra.
What do you like to do with your "me time"?
I seldom have actual "me" time- I am nearly always around my colleagues at the BSO , working with students at BSFA, Peabody and at Goucher College, or I am spending cherished time with my family and good friends.
How do you give back to our community?
I share my love and enthusiasm for music with students who are in high school through college age. - it's my way of giving back to those who gave and inspired me.
There were actually three people who pointed me in the direction of the arts and music. First, my mother played the piano and introduced me to the joys of music making. Second, my first real teacher was a man named Tony DeNicola. Tony was a big band drummer who played in the Harry James Big Band for many years. He taught me to play non-melodic percussion instruments like the snare drum with a melodic sense and with a musical line. The third was John Soroka, a former principal percussionist with the Baltimore Symphony and teacher at Peabody. I would never have made it into the BSO if it weren't for him. John taught me to really push myself to new heights, both technically and musically. Whoever thought that making music and playing in an orchestra was actually a career? Sometimes, I still can't believe it.
Although music is an important part of my life, it is by no means my only passion. I am still interested in so many things. If I weren't a musician, I would definitely be a chef. I love to cook! My two grandmothers taught me at a young age, how to bake and cook , and cooking as been an important part of my life since then. I often fantasize about being a professional Chef—an outstanding and highly trained one like my cousin, John Piliouras, who was a chef at Molyvos, a restaurant near Carnegie Hall in New York City . When I'm not cooking, I'm reading about cooking! I have taken books out of the library on knife technique and knives, garnishes, hors d'oeuvres, cakes, breads, desserts and more and even subscribe to a couple of cooking magazines.
I have had a couple of old British cars, one of which I am constantly working on which uses up quite a bit of my time away from the BSO. I also run a company that makes small percussion instruments: "Locke Percussion." In addition, I teach at The Baltimore School for the Arts, the Peabody Institute, and Goucher College. So life is busy.
But never too busy for the most important people in my life: my family. My wife Kathryn, who is a pianist, and son John Edgar are incredibly supportive of my endeavors. My son and I share time playing baseball, skiing, or biking to Pennsylvania. We are quite a team, especially when it comes to our shared love for cycling. I used to be the one coaxing him to join me; now he's saying, "come on, dad—let's go!"