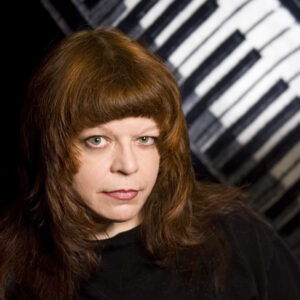 Mary Woehr
Viola
Violist Mary Woehr also plays piano and has been a member of the BSO since 1983.
What will the Baltimore Symphony bring in its next 100 years?
I am hopeful that the BSO will bring joy to our many grateful patrons!
Who or what inspires you?
I am inspired by musicians who play at the highest level , both technically and musically.
If you had to do something other than be a Baltimore Symphony Musician, what would you do for a living?
I would be a piano accompanist.
Where is your favorite get-away spot or favorite get-away companion and why?
My heart belongs to Chautauqua New York. My 5 siblings and I spent every summer there growing up.
What would people be surprised to find out that you like to do?
I collect owls and have hundreds of owl pictures, figurines, pillows - you name it!
What piece of music do you feel was written for you? or What piece of music do you wish you had written?
My favorite piece is Don Juan by Richard Strauss - it evokes an image of my father playing the French horn.
Who influenced you to be a professional musician?
My parents, who were professionals themselves, with the Pittsburgh Symphony were the biggest influence on me.
What do you like to do with your "me time"?
I love to read British murder mysteries.
How do you give back to our community?
support local arts and environmental organizations.