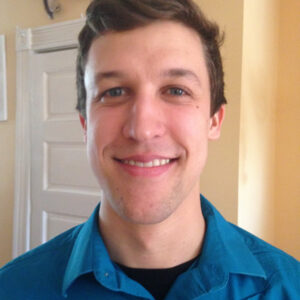 Schuyler Jackson
Bassoon
Schuyler Jackson is the  Second Bassoonist of the Baltimore Symphony Orchestra, and joined the orchestra in this capacity in September 2014. He received a BM in Bassoon Performance at The Hartt School in 2013, studying bassoon with Marc Goldberg. Schuyler began working in the Fall of 2013 on an MM in Orchestral Performance at the Manhattan School of Music, studying bassoon with Roger Nye, but did not finish his studies so that he could begin performing with the Baltimore Symphony Orchestra.
In addition to performing with the BSO, Schuyler has performed with the Baltimore Chamber Orchestra, Baltimore Choral Arts Society, Hartford Opera Theater, Hudson Valley Chamber Winds, Hartford Independent Chamber Orchestra, The Chelsea Symphony, The Hartt School ensembles, and the MSM Chamber Sinfonia and Symphony Orchestra. Schuyler has performed in Carnegie Hall and at the Kennedy Center's Millenium Stage with the Manhattan School of Music's Chamber Sinfonia and Symphony Orchestra, as well as with the Hartt School's Wind Ensemble.
In 2014, Schuyler was a finalist in the Eastern Connecticut Symphony Orchestra's Concerto Competition, as well as a two-time winner of the Fuch's Chamber Music Competition at the Manhattan School of Music. He feels comfortable performing chamber music, new music, and orchestral music, and during his time at The Hartt School performed many new works with the 20/20 chamber ensembles and Foot in the Door contemporary ensemble. Schuyler has also attended many music festivals, including the National Repertory Orchestra, National Orchestral Institute, New York String Orchestra Seminar, Norfolk Chamber Music Festival, and Sewanee Summer Music Festival.
In his spare time, Schuyler loves to ride his bike, read, and watch movies. Schuyler is also a member of the Central Cycle Club in Central Village, CT, where he likes to ride his motocross bike with his dad (when he's on vacation, of course!)