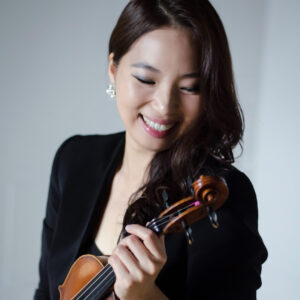 Sunjoo Park
Second Violin
Sunjoo Park joined the Second Violin section of the BSO in September, 2016.
Who or what inspires you?
People who are still passionate and excited about making music after they have spent years in an orchestra. Being able to play with such amazing musicians who are still dedicated to their craft inspires me every day.
If you had to do something other than be a Baltimore Symphony Musician, what would you do for a living?
I'd probably be a painter or a therapist.
What would people be surprised to find out that you like to do?
Recently I've been into interior design. I enjoy cleaning - yes, you heard me right - and organizing things at home while trying different furniture and decorations to change up the vibe.
What do you like to do with your "me time"?
I'm a total foodie, so you'll catch me trying new restaurants, coffee shops, and all the different dessert places that I can. Besides that, I would love to travel when I have time.