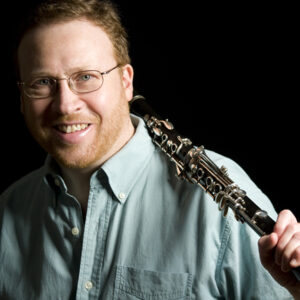 William Jenken
Bass Clarinet
What is your name, instrument or instruments and number of years in the Baltimore Symphony Orchestra
Bill Jenken, Clarinet, since 1998. I have now been appointed Bass Clarinet beginning in the 2018-2019 season.
What will the Baltimore Symphony leave behind in its next 100 years?
It will continue to bring the best of western music in all of history to be enjoyed live; the way music was meant to be heard.
Who or what inspires you?
Musically inspiring conductors
If you had to do something other than be a Baltimore Symphony Musician, what would you do for a living?
Either Photography or healthcare in some capacity.
Where is your favorite get-away spot or favorite get-away companion and why?
Victoria, B.C. with my wife Mariko. It is our home away from home.
What piece of music do you feel like was written for you? or What piece of music do you wish you had written?
It is impossible to pick favourites, but I identify mostly with Mahler and Brahms.
What or who influenced you to be a professional musician?
Music in general chose me and continues to inspire me, but also Clarinetist, J.Wesley Foster
What do you like to do with your "me time"?
Rest and enjoy Photography
How do you give back to our community?
I teach young clarinet players.