Baltimore Symphony Musicians Foundation launches TEMPO program for young Black and Hispanic/Latino musicians.
The Baltimore Symphony Musicians Foundation is launching a new program dedicated to teaching and mentoring under-represented musicians of color who aspire to study music with a high level of commitment.
In order to successfully pursue a career as a professional musician, a young person needs a high-quality instrument, the drive to achieve excellence and the opportunity to receive individual attention and mentorship from professionals in the field.
Every Baltimore Symphony Musician has painstakingly worked through the essential steps leading to success as a professional musician. These steps involve building technique, refining one's sound and learning the repertoire. Equally important is learning how to navigate the complex and competitive audition process.
This new project is called TEMPO which stands for Teaching and Mentoring Program for Orchestral skills. Each student that is admitted to the program will be paired with a BSO Musician. The one-on-one relationship between the student and mentor is at the core of this program. Not only will the BSO Musician help the younger musician hone their craft, but they will also provide a source for advice and counsel.
Students between the ages of 12-18 can apply for the program by completing this google form. They will be asked to provide some personal information as well as supply a statement of interest from 1) themselves, 2) a parent and 3) a teacher. Students must be vaccinated to participate.
Donors may support this exciting new program here:
Watch a lesson in progress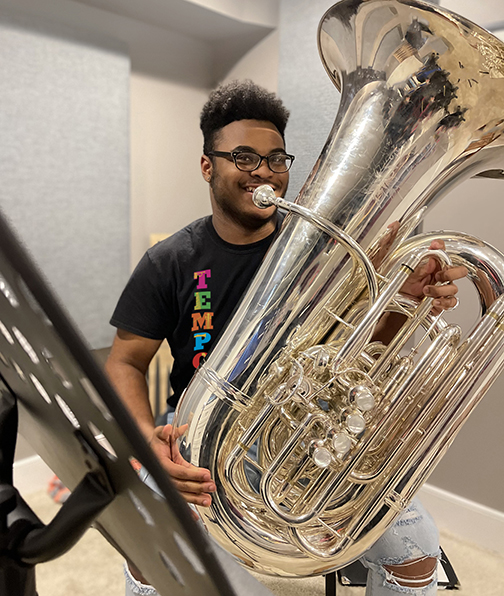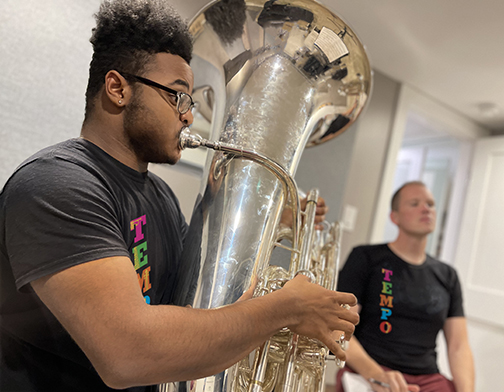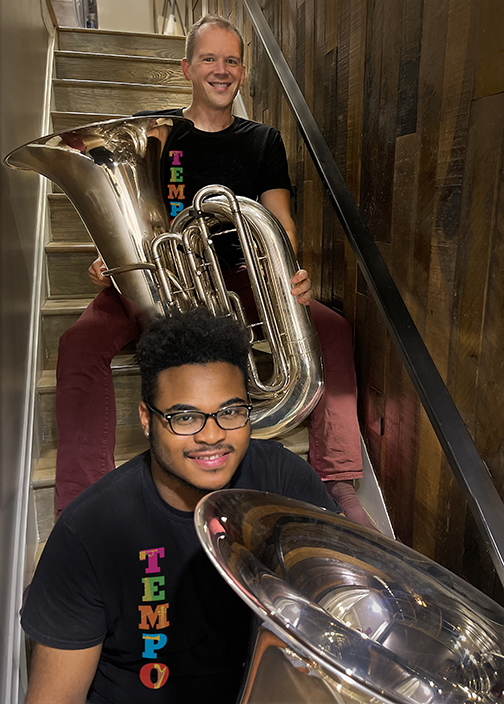 BSO Musician Aubrey Foard and Lowrider James, TEMPO student