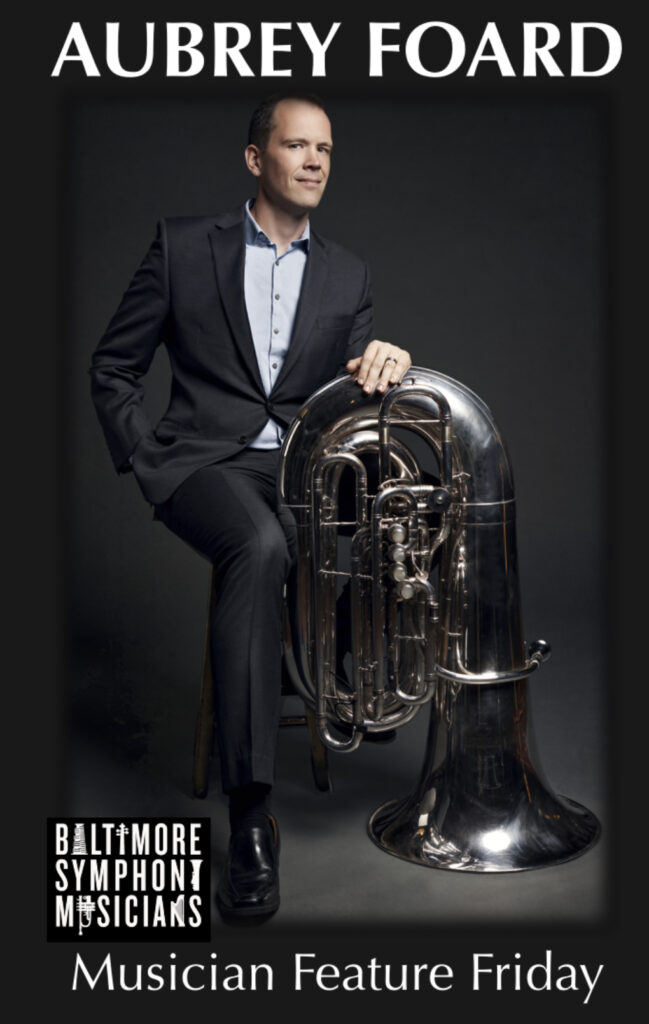 ***Years with BSO: 5
***Hometown: Brookfield, WI
***Age Started Playing Tuba: 9
***Favorite Food: Indonesian, followed by Thai.
***Favorite Restaurant In Baltimore: A very tough decision! There are so many. But it is hard to beat Ekiben.
***Favorite Composer: As a tuba player, my top three are Richard Strauss, Sergei Prokofiev, and Anton Bruckner. As a musician, my favorites are Franz Schubert, Johannes Brahms, Gustav Mahler, and Alban Berg. I also like a lot of contemporary composers.
***Favorite Non-Musical Activity: I'm an avid runner and also spend a fair bit of time at the gym working on strength training.
***First BSO Concert: My first BSO concert was the 2018 Gala. It was done on two rehearsals and featured Gershwin's American in Paris and Richard Strauss's tone poem Till Eulenspiegel. A trial by fire!
***Concert this Season You're Most Excited About: have several: I really enjoyed playing Strauss's Alpine Symphony back in September. I'm really excited to play Jonathon Heyward's two weeks as Music Director Designate in May. And I'm eagerly anticipating James Conlon's final week as Artistic Advisor, conducting Shostakovich's 10th Symphony in June – one of my favorite works in the repertoire!
***Pets: I have a Siberian cat named Rishii, which is Russian for "redhead." Siberians are amazing cats because they generally don't cause an allergic reaction in humans. He also has an incredible personality!
***Embarrassing Moments Onstage: I have so many! Despite what you may think, we make mistakes onstage all the time. Part of what makes us a great orchestra is that the audience generally isn't aware of mistakes made by individual players. The best musicians in the best orchestras have honed their craft to the point that, if a mistake is made, it's nearly imperceptible.
***Fondest Musical Memory: We played Mahler's 9th Symphony in June, 2019. At this point, we already knew a lockout was coming. The amount of focus and energy that we put into those performances was incredible. I'll never forget it.
***Hobbies: I'm a huge travel nerd. I fly to Los Angeles several times a month to do my other job as a part-time lecturer at UCLA, so I rack up a lot of points and miles that my family and I have used to go on many vacations. Most recently, we've been to Spain, Germany, Austria, Sweden, Thailand, Taiwan, and Singapore.