***Years with BSO: 4
***Hometown: Park Ridge, IL
***Age Started Playing Flute: 8
***Favorite Restaurant In Baltimore: The Helmand
***Favorite Food: I love Thai food and ramen!
***Favorite Composer: I love playing anything by Ravel or Debussy (typical of any flutist), I also love the music of Sofia Gubaidulina.
***Favorite Non-Musical Activity: Right now, I'm cooking lots of soups and stews for the winter. During the pandemic, I learned how to knit which has remained a big hobby of mine, too.
***First BSO Concert: Copland 3 with Marin Alsop in 2018 was my first concert.
***Concert this Season You're Most Excited About: I'm looking forward to playing Verdi Requiem next week with James Conlon. It was one of the first big pieces I played in youth orchestra as a student and this will be my first time playing it since!
***Pets: I have a 3 year old dog, Mia, who I adopted from Kuwait in 2020. Melissa Hooper, our Assistant Principal Oboist, was fostering her before I adopted her. I think she's probably a Shih Tzu mix because she's very small and floofy.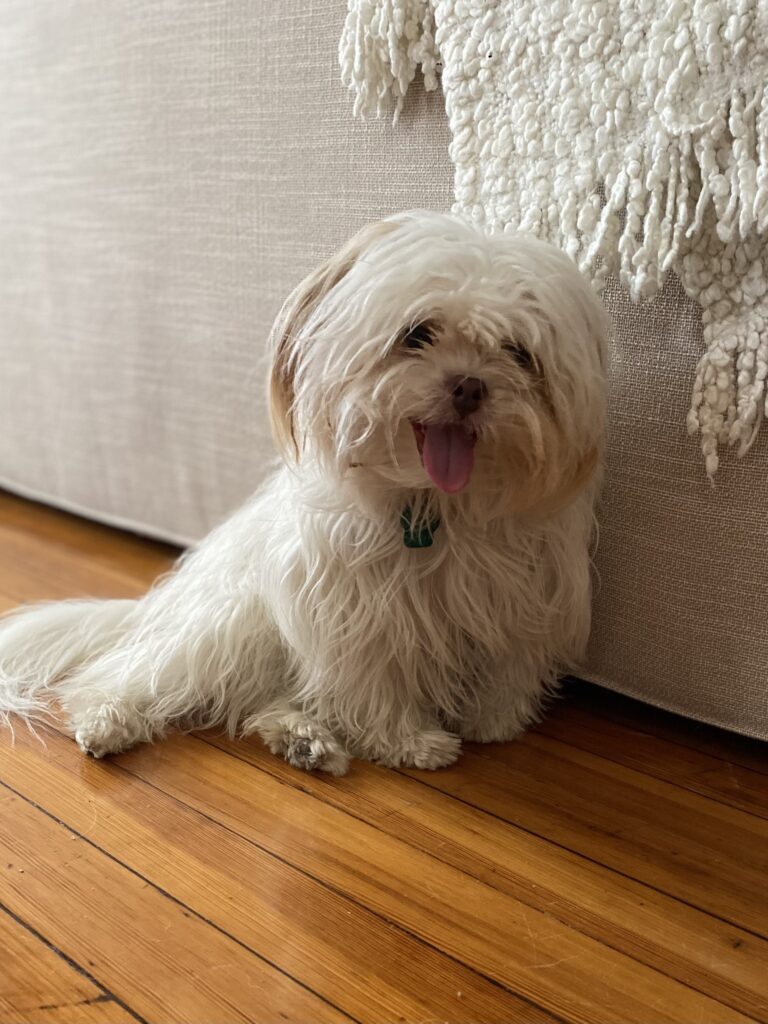 ***Embarrassing Moments Onstage: I've definitely had a few bobby pins go flying when I've been playing recitals or concerti. Now, I don't bother with them!
***Fondest Musical Memory: Playing with the Shepherd School Symphony at Carnegie Hall in 2016 was one of my fondest musical memories. Larry Rachleff, the longtime beloved music director of the school, recently passed and I will always cherish the memory of playing under him, particularly at this concert.
***Where you can hear Christine this year: Christine is playing the lion's share of the flute solos this season sitting in the principal chair! And:
***Upcoming Chamber Music: "I'm looking forward to performing Reena Esmail's woodwind quintet, "the light is the same", on February 5th with my BSO colleagues at the Community Concerts at 2nd chamber series."